Online Enrolment
Please complete the following forms to enrol at Tokoroa High School.
You can:
Scan and e-mail to [email protected]
Print and hand in to the school office
Mail to Enrolments, Tokoroa High School, Private Bag, TOKOROA 3420
Please ensure that you scan and email a copy of the applicant's birth certificate or passport as well as a copy of the MMR (measles, mumps, rubella) immunisation certificate.
Please see the 2021 Prospectus below: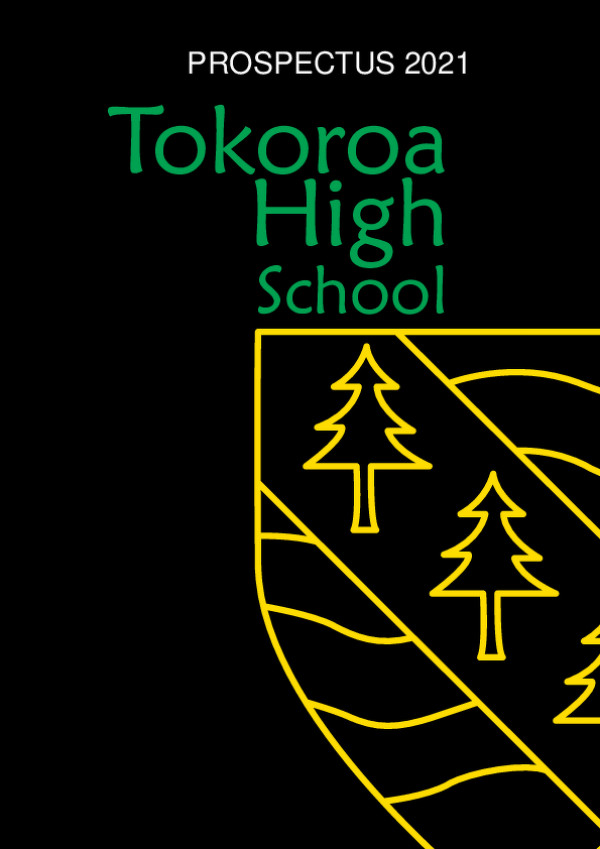 Tokoroa High Uniform as below:
Year 9-12 students wear uniform
Year 13 students wear mufti
(Acceptance of this uniform code is a required part of enrolment.)
Most Uniform items may be purchased from the school office.
BOYS
Trousers Charcoal full-length regulation
Shorts – Grey regulation
Shirt - Plain grey regulation shirt or regulation polo shirt
Socks – Black
Jersey - Regulation black with school crest
Jacket - Regulation black with school crest
PE Gear - Regulation shorts and regulation sports shirts
Footwear - Black sandals without socks, or plain black shoes with socks
Scarf- Plain Black
Headgear - Regulation black cap with crest
Eifaikaga - Regulation black with school crest
GIRLS
Skirt - Regulation grey pleated
Shirt - White regulation blouse or regulation polo shirt
Socks – Black or White. (Black tights may be worn with the skirt)
Jersey - Regulation black with school crest
Jacket - Regulation black with school crest
Footwear – Flat black sandals without socks, or plain black shoes with socks
Scarf- Plain Black
Headgear - Regulation black cap with crest
DRESS UNIFORM (in addition to the above)

Boys and girls Collared black or white shirt with school tie
NOTE: Closed in shoes must be worn in the workshops