Student Welfare
The tutor is the key to the student welfare network in the school and has responsibility for a group of students.
Tutors deal with daily matters related to attendance and achievement. They keep records of student achievements and give tutor reports on the overall progress of students each year.

Advice and guidance for students in their group is a key activity.

Te Rito is the vertical Maori tutor group aimed at promoting Te Reo and Maori Tikanga.

Te Manava is the vertical Pasifika tutor group promoting Pasifika language and culture.

To be eligible students must be studying the relevant language or be of Tangata whenua descent in Te Rito or Pasifika descent in Te Manava. (Is this point still valid?)

Deans provide advice and guidance on all aspects of student growth and achievement and place students into classes and arrange their individual timetable.
Counselling and Support Service
The school guidance counsellor is available to work with students and families on personal concerns when required to support student achievement.
Student Support Centre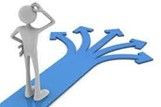 Life constantly presents us with challenges or difficulties we, friends or whanau have to deal with. Our support centre provides the opportunity to meet with professionals, be that counsellors, nurses or doctors that can help in many different ways.
All problems, issues can be worked through and with support many things can change. Professional counselling is confidential and non-judgmental. Our counsellors work with young people to empower them to manage their lives positively so they can get the best out of living and life. There is also many helpful on-line support information and apps available. Having conversations with us about these resources and which ones work for you can be very helpful.
To book an appointment please email the counsellors. Click here to book
The following problems are often experienced by young people and the useful website links are included here.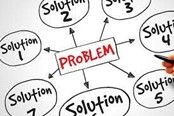 Depression affects us all differently. It can affect how you feel and behave for weeks or months at a time but you can find your own way to a better place. You can learn how depression affects you and what you can do differently to manage it.
Anxiety is your body's natural response to stress. It's a feeling of fear or apprehension about what's to come. The first day of school, going to a job interview, or giving a speech may cause most people to feel fearful and nervous. Anxiety can be overcome.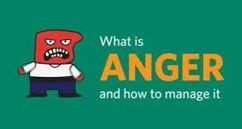 Anger is a natural, adaptive response to threats. It inspires powerful, often aggressive, feelings and behaviours, which allow us to fight and to defend ourselves when we are attacked. Anger is a normal emotion – it affects everyone at times. Often anger covers up other emotions such as stress, embarrassment, fear, hurt or helplessness. Sometimes people bottle up their anger and don't let it out. This can make them feel sad and can really hurt them if they don't deal with it. A certain amount of anger, therefore, is necessary to our survival. Controlling anger before it controls us is the key to healthy relationships.
https://www.mentalhealth.org.nz/get-help/a-z/resource/42/anger

LBGTQ+ stands for lesbian, gay, bisexual, transgender, questioning and "plus," which represents other sexual identities including pansexual, asexual and omnisexual. It is the accepted and inclusive way to refer to the queer community, who can be grouped by one common theme.
Self Harm is the direct, deliberate act of hurting or injuring your body, but without necessarily wanting to die. It is a way some people cope with intense or very difficult emotions, or overwhelming situations and life events. If you or someone you know is self harming it is very helpful to have a conversation with a counsellor, the nurse or doctor. The issues causing the self harm can be worked on and the self harm can be controlled or even eradicated.
https://www.mentalhealth.org.nz/get-help/a-z/resource/49/self-harm
Eating is important to healthy living. It is easy for our eating to get disturbed and healthy eating disappears. Paying attention to fuelling our bodies has positive effects on everyday living. If you or your friends are concerned about unhealthy eating patterns this is a challenge that can be worked on with help and support from professional people.
https://www.mentalhealth.org.nz/get-help/a-z/resource/37/eating-disorders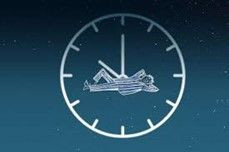 Sleep: Good quality sleep is essential for your health and wellbeing. It is important for healthy brain function and emotional wellbeing, physical health 'Sleep hygiene' is the term used to describe good sleep habits which involves establishing a sleep routine each night to ensure you're receiving quality sleep that results in optimal alertness the following day
Bullying. Whether bullying is physical, verbal, or social (relational), four widely-accepted factors can be used to identify it:
Bullying is deliberate - harming another person intentionally
Bullying involves a misuse of power in a relationship
Bullying is usually not a one-off - it is repeated, or has the potential to be repeated over time
Bullying involves behaviour that can cause harm - it is not a normal part of growing up.
Bullying can happen anywhere, in person or online (cyberbullying), at any time, and can be verbal, physical or social (relational). It can be obvious or hidden.
Bullying exists but it does not need to be tolerated and speaking up, getting support is essential to putting a stop to it.
https://www.bullyingfree.nz/about-bullying/what-is-bullying/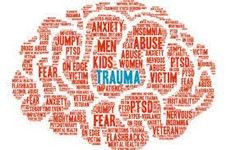 Alcohol and Drug use and abuse can have serious consequences. Alcohol and drug abuse can affect your whole life. We have a specialist Drug and Alcohol Counsellor who comes into school twice a week and bookings to see her can be made with the counsellors.
https://www.youthintact.org.nz/